An aerial VR tour of San Carlos, CA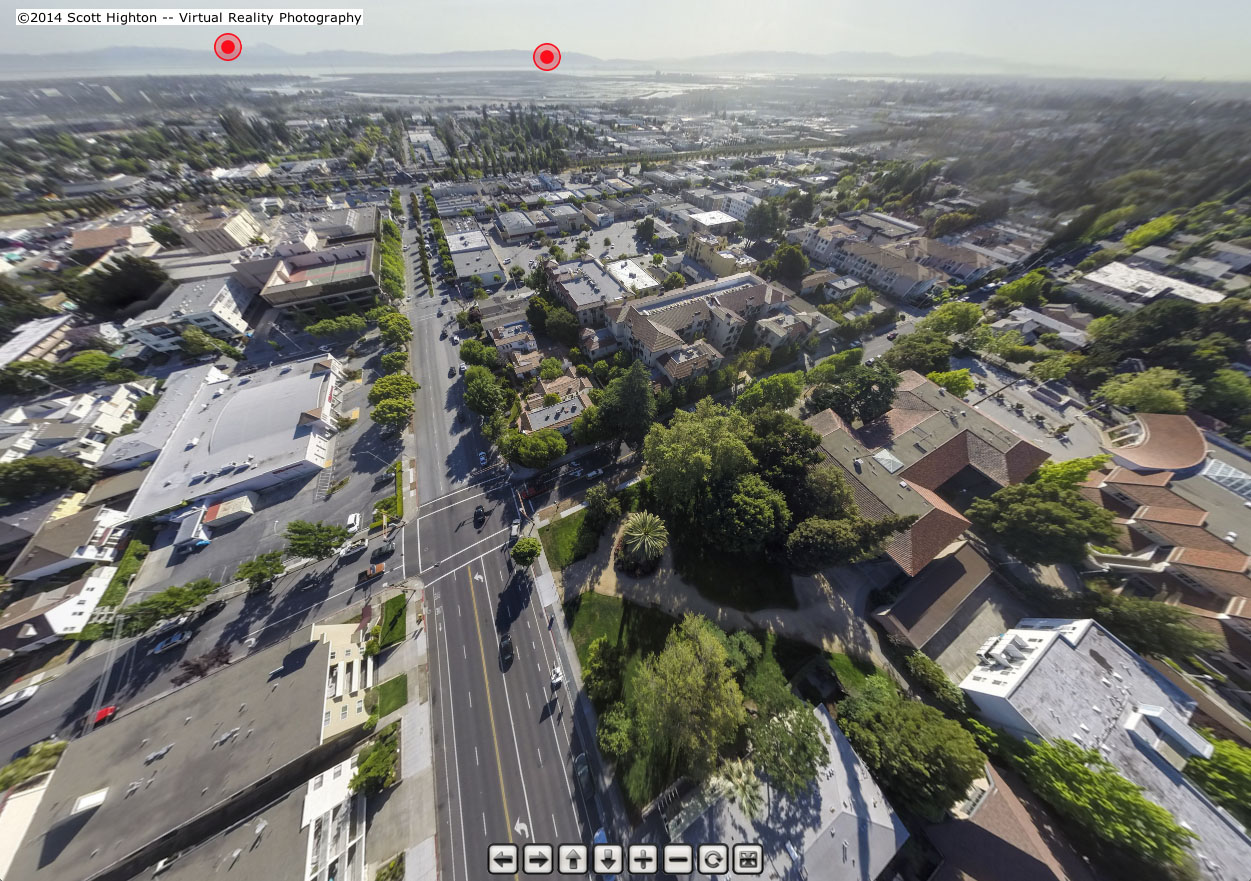 Looking for a unique perspective of our town? Here is a panoramic virtual tour of the city of San Carlos, photographed from a low-level aerial viewpoint. These are 360° spherical panoramas, shot from an altitude of 200' or less. You can pan, zoom, look up or down as you like, and click on hot spots to see similar aerial perspectives from a different location in town.
To pan or tilt your view, simply click and drag your mouse within the movie window. To zoom in, press the Shift key on your keyboard. To zoom out, press the Control key. Or use the handy buttons at the bottom of the tour screen.
Our favorite way to view the tour is in full screen mode (click on the far right hand button). Press ESC to return to regular screen.
Click on one of the red hot spots to jump to a different location.
On an iPad (or other tablet), you should be able to simply move the tablet to pan or tilt, and pinch with your fingers to zoom in or out.
We will update this tour, and try to add new locations within San Carlos from time to time as we are able.
Click here to begin the tour above City Hall Park. Enjoy the unique views!